Unser Club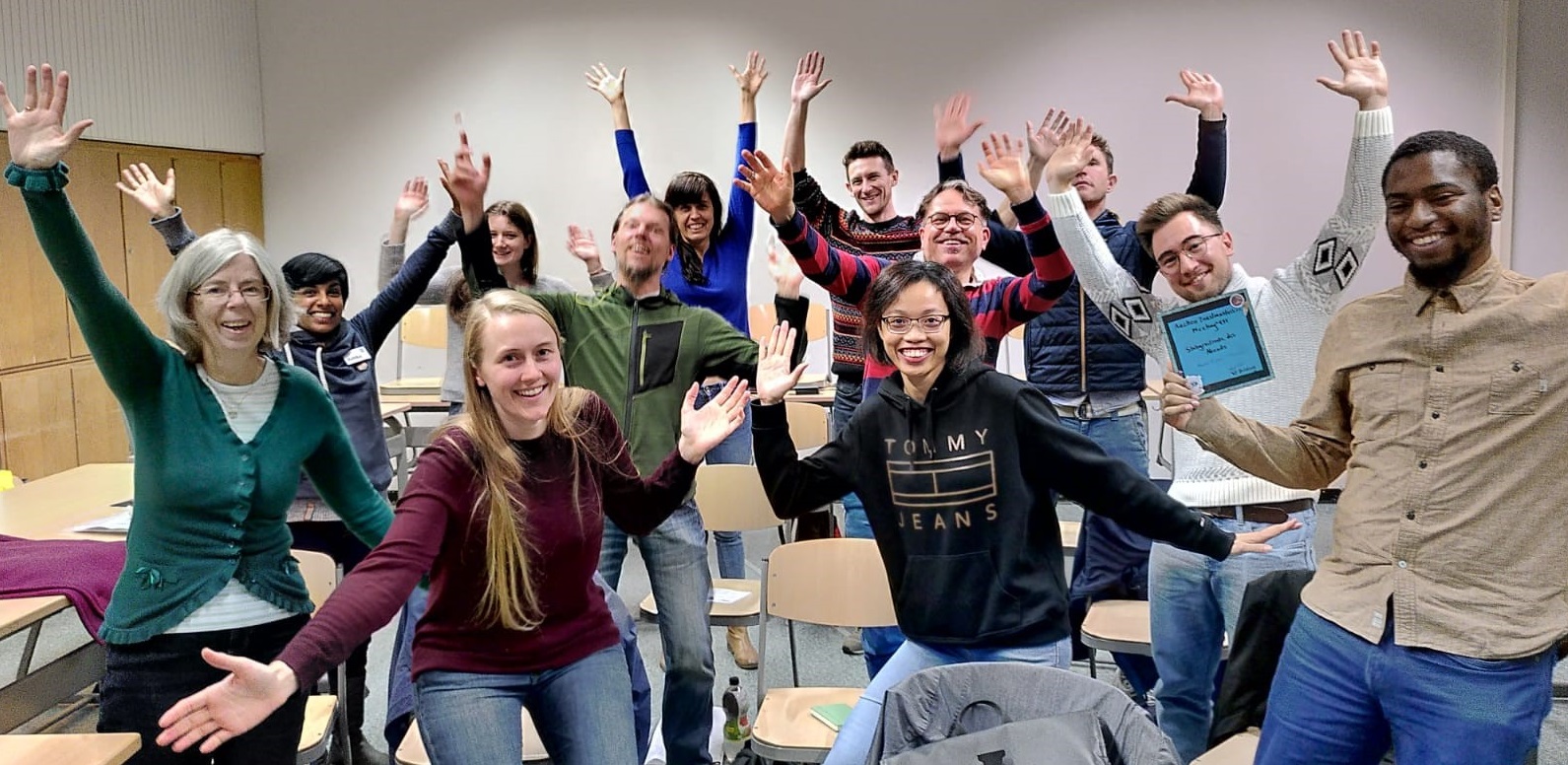 Wir sind eine dynamische Gruppe aus allen Teilen der Welt, die sich der Persönlichkeitsentwicklung in den Bereichen von Kommunikation und Führungskompetenz widmet. Egal ob Nestküken oder alter Hase, unser Verein besteht aus Mitgliedern aller Altersklassen. Durch Aachen als Universitätsstadt sind unsene Mitglieder sowohl Studierende als auch Berufstätige aus verschiedensten Branchen.
Unser Club ist zweisprachig (Deutsch/Englisch) und wir heißen Menschen jeder Kultur willkommen!
Bilder sagen sprichwörtlich und wahrhaftig mehr als 1000 Worte, also komm vorbei und mach dir deinen eigenen Eindruck!
Unser Vorstand 2022-2023
Club President - M. Oezesenlik
Vice President of Education - L. Dittrich
Vice President of Education Support - vacant
Vice President of Membership - C. Bianco
Vice President of Membership Support - vacant
Vice President of Public Relations - A. Lanser CC, CL
Vice President of Public Relations Support - vacant
Club Treasurer - M. Kaparaki CC
Secretary - H. Westerhoff
Sergeant at Arms - vacant
Immediate Past President - J. Nakayama CC, CL
Online Resources
The international Website! - www.Toastmasters.org
Our weekly meeting management tool! (Members only access) - https://tmclub.eu/clubdata.php?c=728
Our Education Tools and Programs - https://www.toastmasters.org/education/pathways
#Testmonials
"I used to work in the area of software development and in a modern company even a single developer is a leader. Why? Because a team should take decisions about itself. Very often I had to explain my position and convince the colleagues about my ideas. What could help me here better than the TM prepared speeches? However, this is the obvious part. It took me a while to discover the hidden power of Toastmasters, and this was the evaluations. At work, we had every month the so called, 'retrospective', where we look back and try to improve our processes. Through the evaluations I've developed a critical eye not only for the achievements but also for the potential improvements and I applied this method also to the communication with my colleagues.
As I moved on to new areas, team coaching, I could try things out as mini projects in the Toastmasters evenings, and as fun as it is, I thought of the table topic questions when I was giving an interview for a new position. Toastmasters has helped me gain more confidence about what I say and this is reflected automatically in my everyday life. The group has been a safety net to develop myself."
M. Kaparaki, Member since 2014
Our Socials
Coming soon!